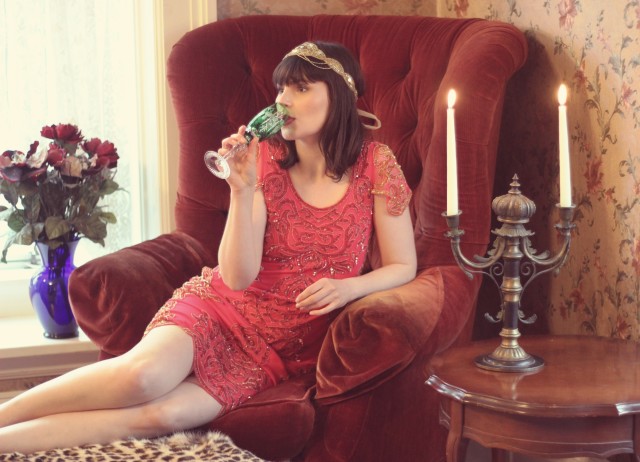 March 15, 2016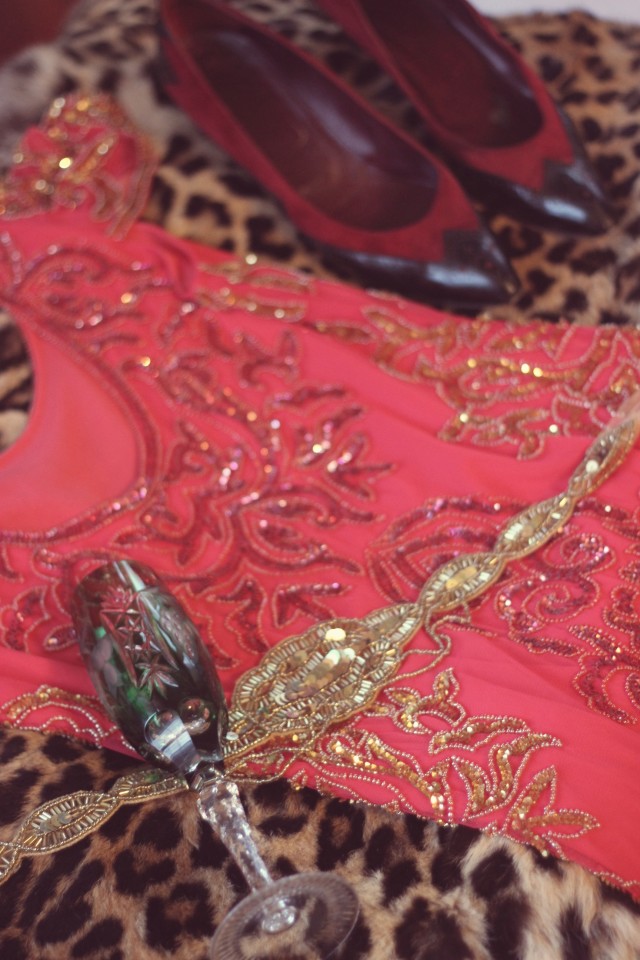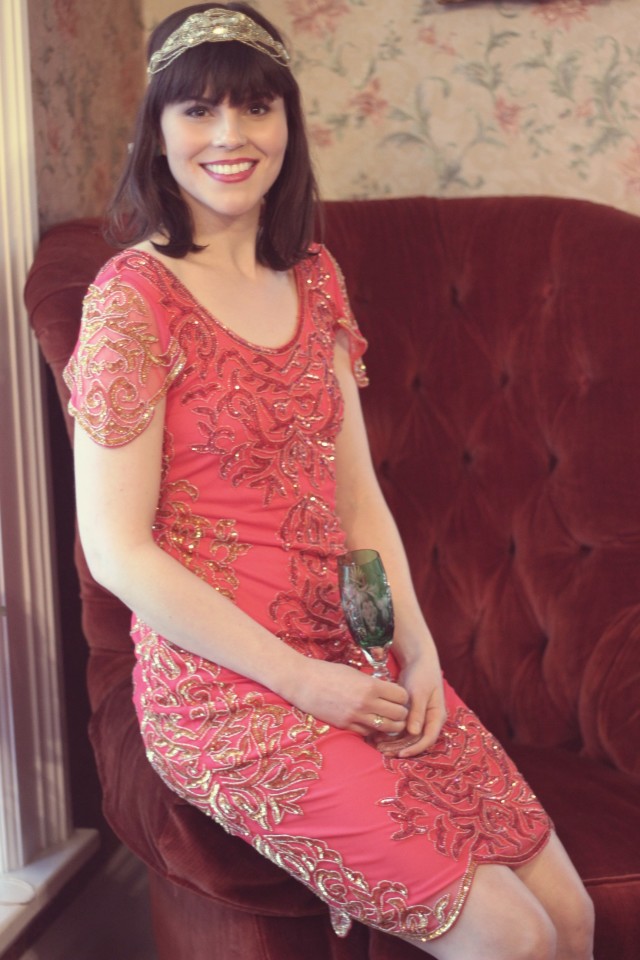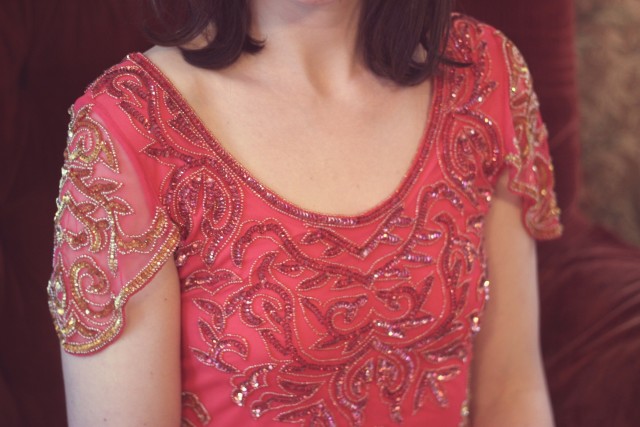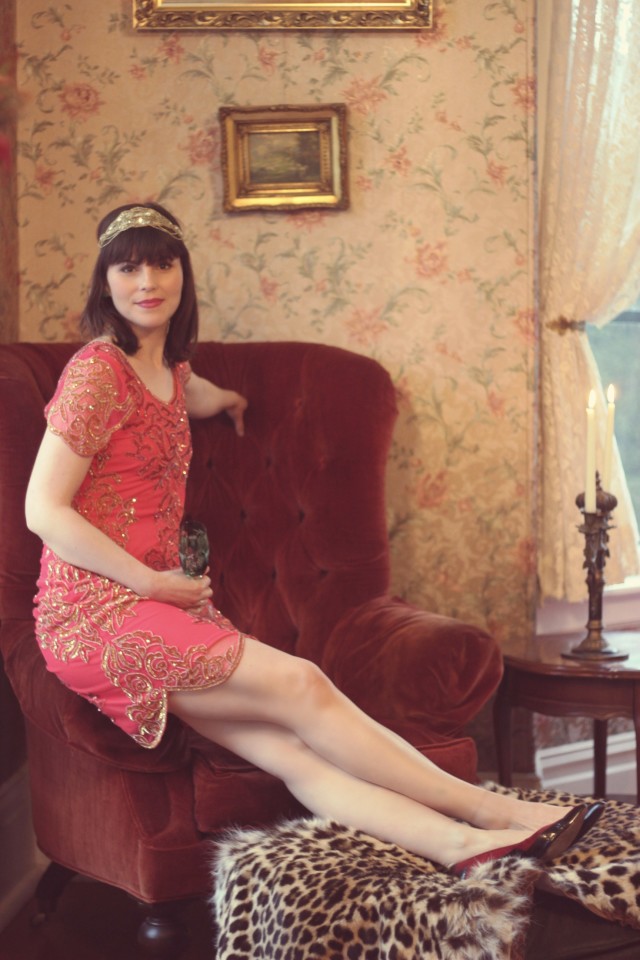 1920s Vintage Inspired Flapper Dress c/o Gatsbylady  – Vintage inspired 1920s Headband c/o Gatsbylady 
I am so excited to share with you the three vintage inspired 1920s flapper dresses I recently received from Gatsbylady. I will be revealing the other two dresses throughout this week so stay tuned. This red flapper dress is inspired by the 1920s Vintage Era and hand crafted with the finest glass beads and sequins. This dress is super comfortable to wear and not very heavy due to the soft lining and flexible fabric. I was expecting a heavy dress that would be hard to move in but this dress fits like a dream and you can easily slip it over your head because it doesn't have a side zipper. Now I really want to go to a 1920s themed party to show off all of my new dresses. I feel like lady Mary in Downton Abbey in this flashy number.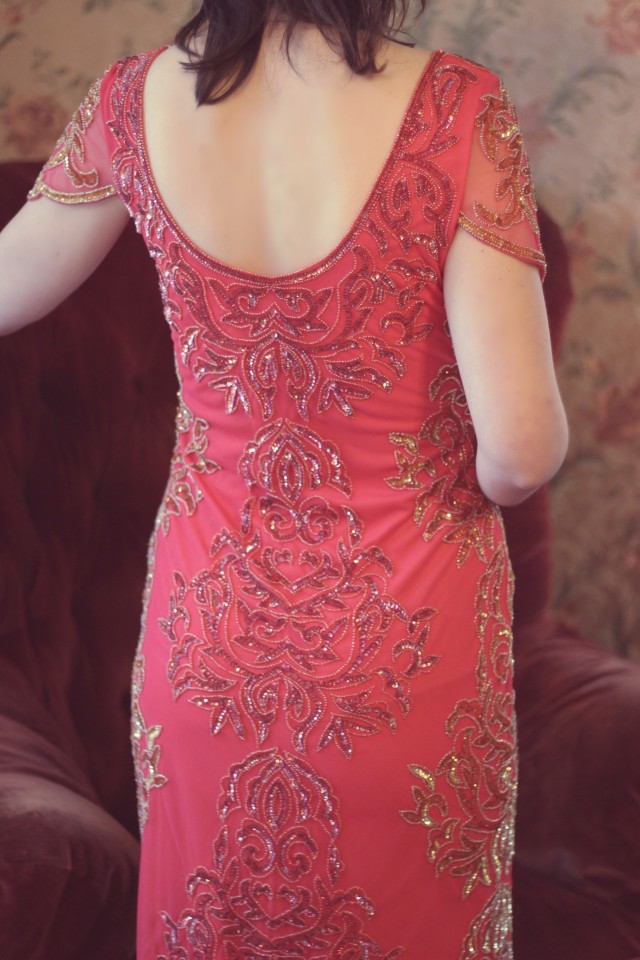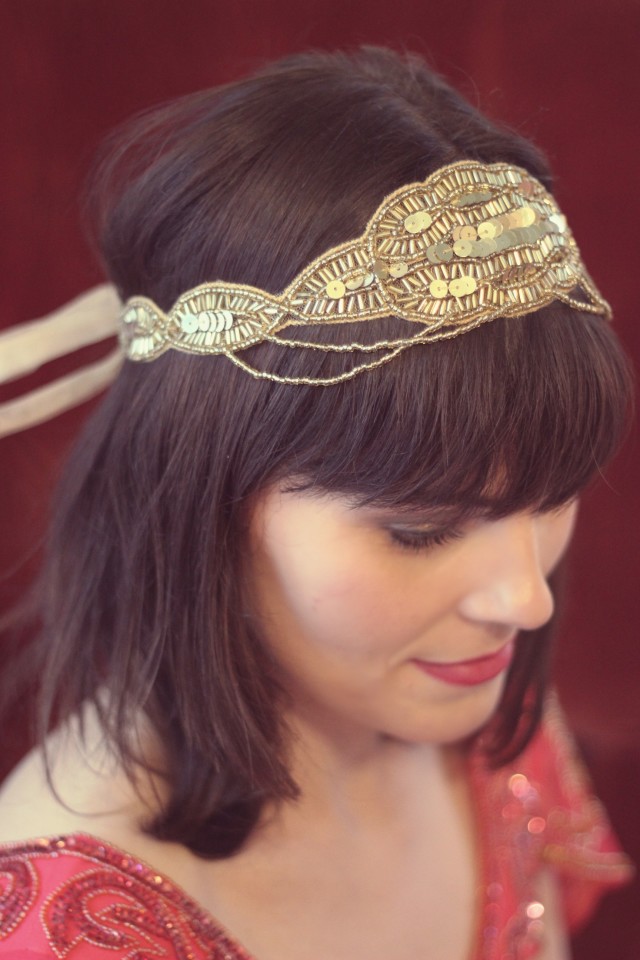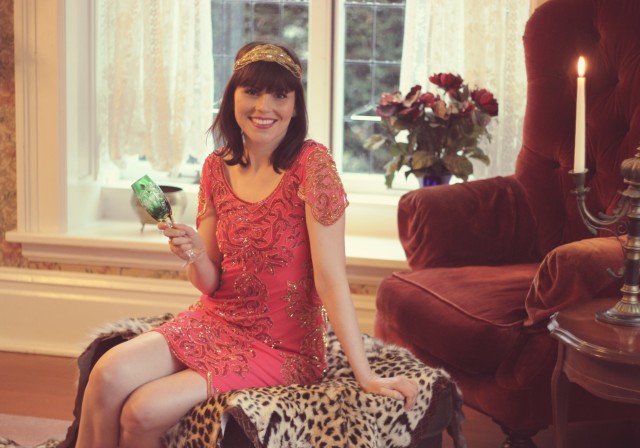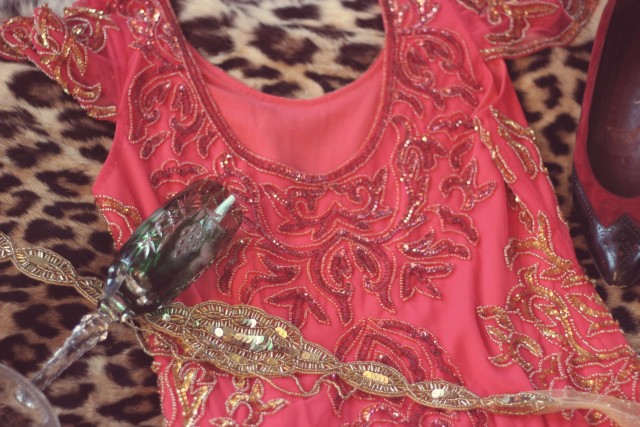 Please visit the beautiful Laura's website for the full blog.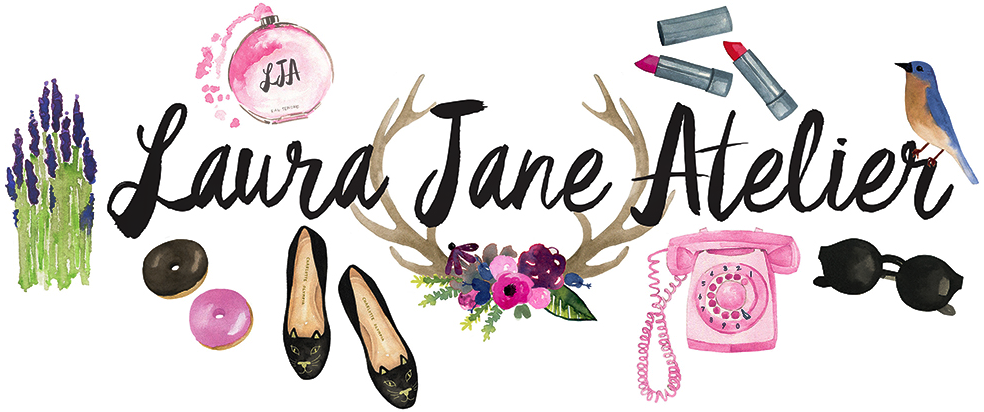 Click here to see many other amazing blogs by Laura.