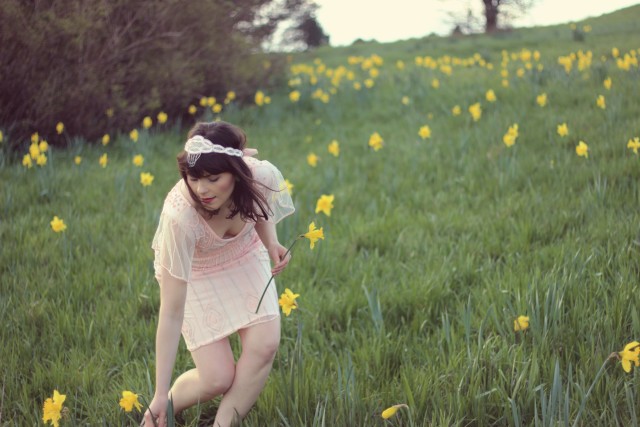 March 17, 2016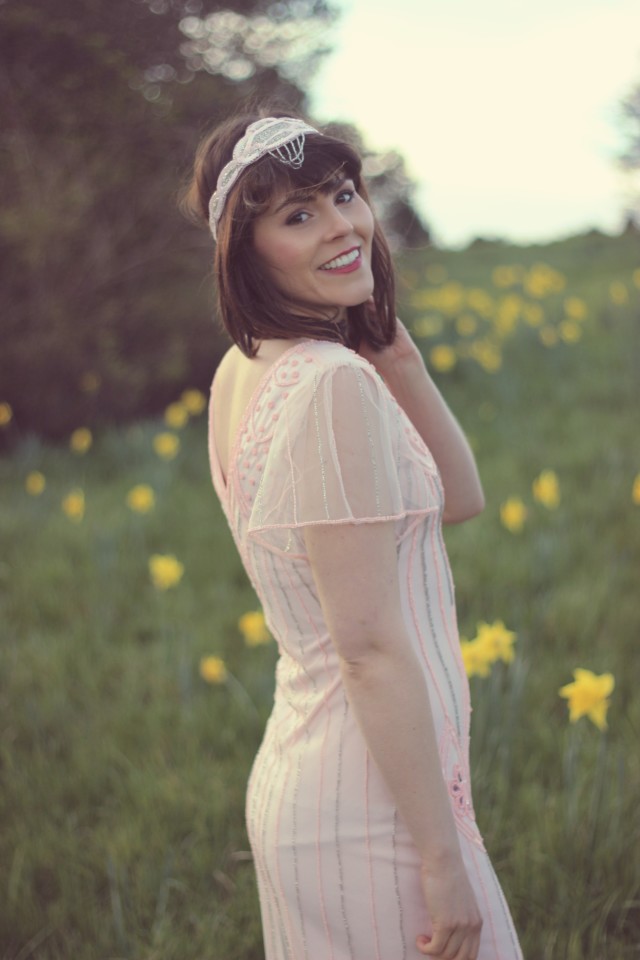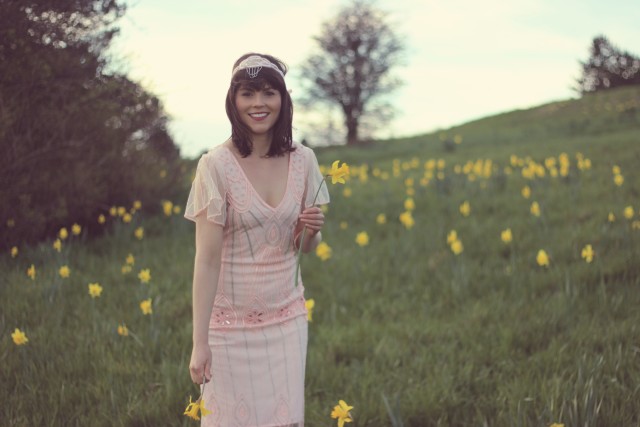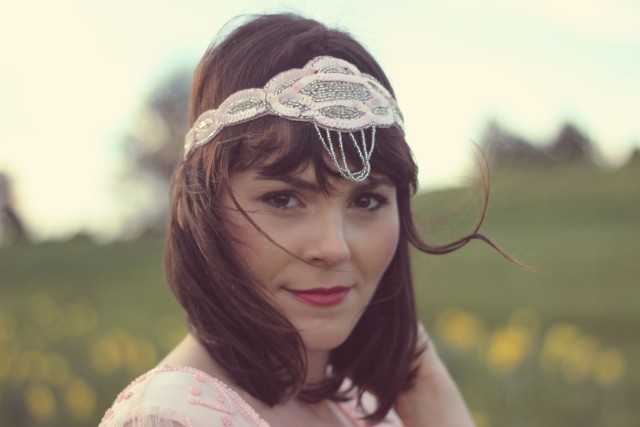 Art Deco 1920s Vintage inspired flapper dress c/o Gatsbylady  – Charleston headband c/o Gatsbylady
This is my final look of the week from the amazing Gatsbylady. I am so in love with this dress mainly because of the beautiful blush pink colour and all of the subtle and feminine details like the sleeves and scalloped hemline. I was debating where I would photograph this dress because of its unique look but I am now happy that I decided to photograph this one in a field of Daffodils at dusk. The yellow covered fields only last for a few weeks out of the year and they are absolutely breathtaking. Before I started blogging I never used to pay attention to the beautiful lighting at dusk or the small details from day to day life.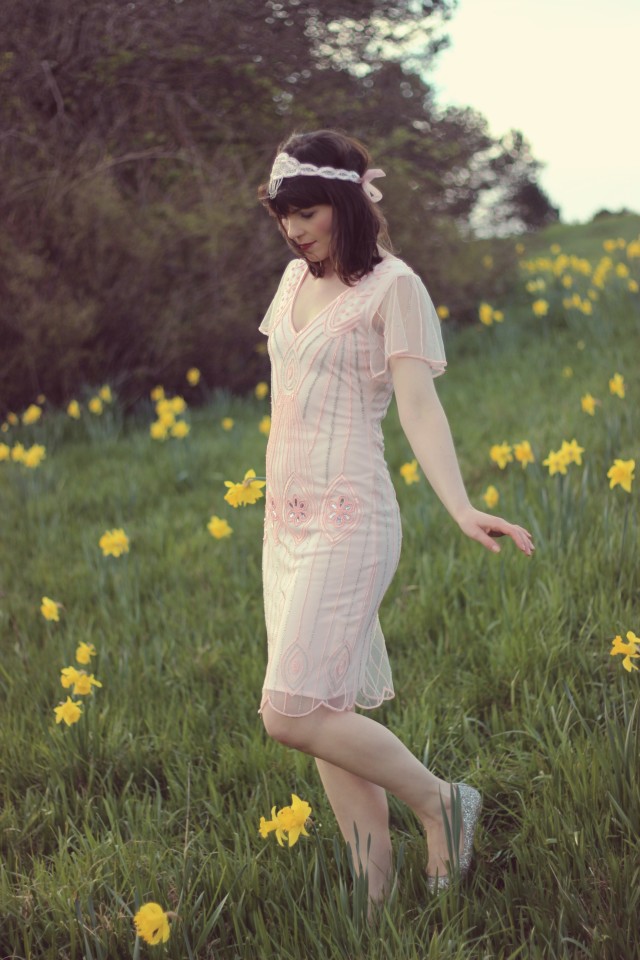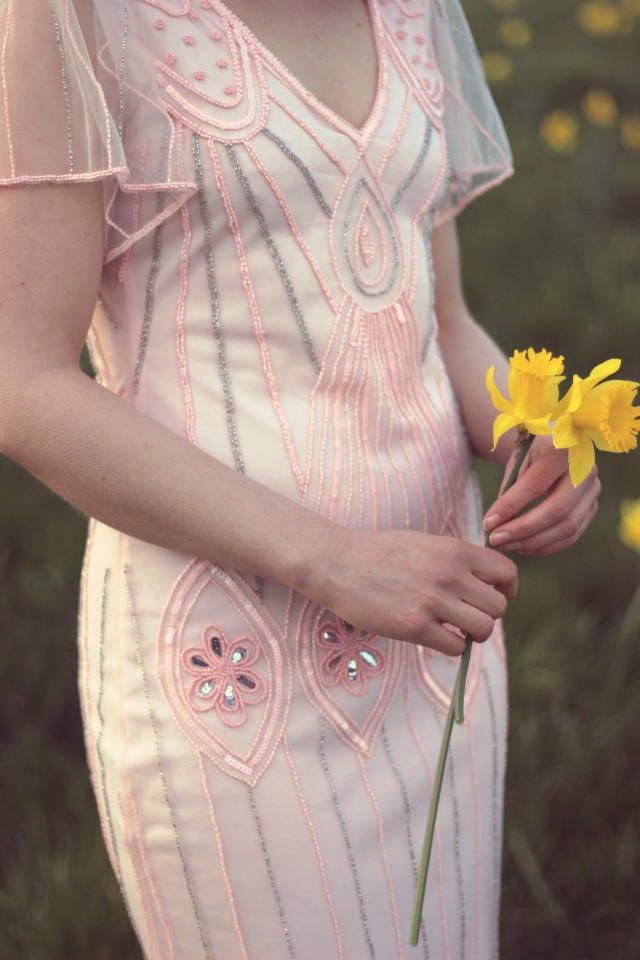 Please visit the beautiful Laura's website for the full blog.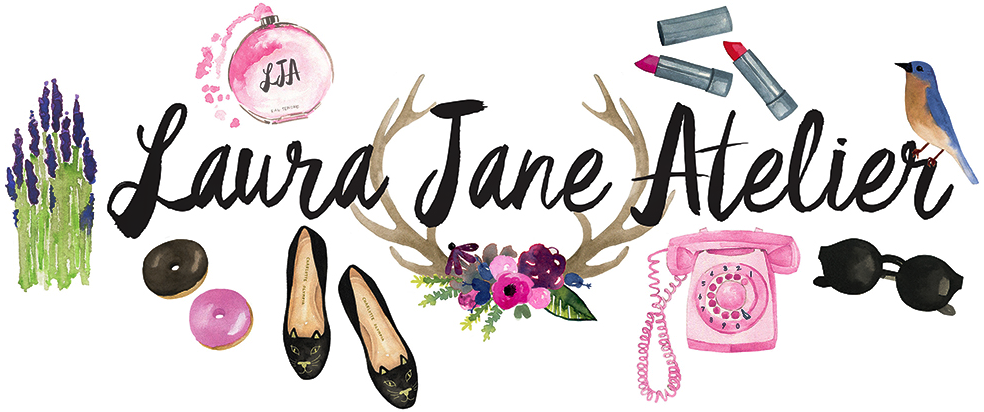 Click here to see many other amazing blogs by Laura.